Oak Alley Plantation and Large Airboat Swamp Tour from New Orleans
300 Reviews
|
Badge of Excellence This experience is highly rated by travelers and has met our top quality standards.
Badge of Excellence

|
New Orleans, USA
---
---
8 hours (Approx.)
Hotel pickup offered
Mobile Ticket
Instant Confirmation
---
Overview
The Oak Alley plantation tour is one of the most magnificent plantation tours near New Orleans because of the 28 evenly spaced, huge Oak Trees that go from the river road to the Plantation House. The Greek Revival home dates back to 1837. Located on the grounds is a restaurant, blacksmith shop, Souvenir Shop and antique farm equipment. Next up is an airboat tour - hold onto your hat! Our New Orleans Airboat Swamp Tour is a high speed adventure that is part tour and part ride. Along the way, you will get a personal tour by your local Captain. Our airboats have stadium seating, so that the person in front of you does not obstruct your view. So, every airboat seat is great for experiencing the tour and viewing the wildlife.
Highlights
Close encounter with wildlife
Enjoy a day away from the hustle and bustle of the city
Excellent value for money
All entrance fees included
Description
Schedule
What's Included
What To Bring
Hotel Pickup
Additional Info
Cancellation Policy
Reviews
Average 4.67 out of 5 stars based on 294 verified reviews from Cool New Orleans and TripAdvisor
Michael_P, May 2023 Verified
The Oak Alley trees are beautiful! Our airboat guide Trey (aka "Brad") was awesome! Great sense of humor and very knowledgeable of the swamp lands and Gatorade was cute!!
58aprild, May 2023 Verified
Fantastic day.!!! Highlight for sure was the airboats ride and out guide!! Oak valley was also a must see/experience ! One thing to note- there are MANY buses for same transport- picking up at hotels. We got on the wrong one at first- no names were checked, fortunately overheard bus driver at second hotel after us, telling another person (our same tour) that their bus was the next one- we luckily hopped off and changed buses…. Who knows where we would have ended up !!
Mary_D, May 2023 Verified
It was so convenient to be picked up at our hotel, and to not have to drive in New Orleans traffic to get to a pick up spot. Our tour boat driver was excellent! We loved the experience!
Dennis_B, May 2023 Verified
Enjoyed both tours. Guides were very knowledgeable and the airboat captain was also very entertaining and candid. Bus driver did a great job interacting with the group and telling about the area but the ride was not very comfortable. Not a good idea to fill every seat with the length of the ride. We were last to board and got stuck in the back row. I spent the hour ride smashed against the side of the bus like a sardine feeling a little claustrophobic.
Barbra_P, May 2023 Verified
The Live Oaks were Amazing an the guide was informative! This story of the slaves continue to make my soul break
Ayappa_K, May 2023 Verified
While Oak Alley Plantation tour was good, the swamp tour was superb. The highlight of the day was the alligators and the airboat ride. The guide was super informative. Must do tour.
Stephen_R, May 2023 Verified
Loved the swamp, our captain Matt was so knowledgeable and made the experience fun, he shared his obvious love of alligators with us,definitely recommend trip.
Natasha_C, May 2023 Verified
It all started with our bus driver, Gary. He said he's not typically a guide, but he did a great job and was very interesting to listen to. He was very knowledgeable and made sure the entire group was taken care of from start to finish.Next was the Oak Alley Plantation. Being able to stand in such a historic place was truly awesome. The foundation has done a magnificent job of keeping the entire lot beautiful and breathtaking. All guides at the plantation were professional, friendly, and extremely knowledgeable.Finally came the airboat swamp ride - absolutely amazing! I can't remember the guides name, but his boat was the Gator Raider and his co-worker, Steve, was a hoot! Rushing around on the water so fast and free was exhilarating! We got to go deep into the swamp and a few of the guides got up close and personal with some of the gators.Overall, this excursion is 100% a 5 star excursion and should not be missed!
Naomi_Y, May 2023 Verified
Fab trip Cam on the airboat was awesome !! Really informative and great fun All in all highly recommended
eleria2018, May 2023 Verified
Great day out. We were picked up at 10.40. Firstly we went to the swamps where we had some free time to enjoy the sunshine and have a look round at the alligators sleeping in the sunshine. We got on a boat at 12 noon and taken thru the swamps where we saw alligators being fed and raccoons and pigs running wild in the swampland. Our guide was Dustin he was very informative and humorous at the same time. The boat trip lasted 1.5 hours and we loved every minute. We left the swamps and taken on the bus to Oak Alley plantation. We learnt all about the slave trade and life in the big house. Our guide there was Anthony again very informative and helpful. We spent 1.5 hours there 30 minutes of which we were taken into the big house under Anthony's guidance. A most enjoyable day out. Good value for money a must if you are visiting New Orleans
Still have questions?
Similar Tours & Activities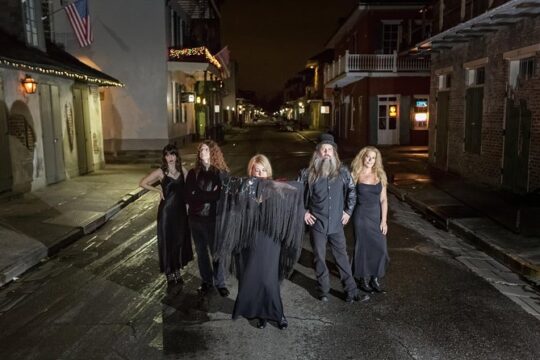 2 hours 30 minutes Instant Confirmation
from
$58
---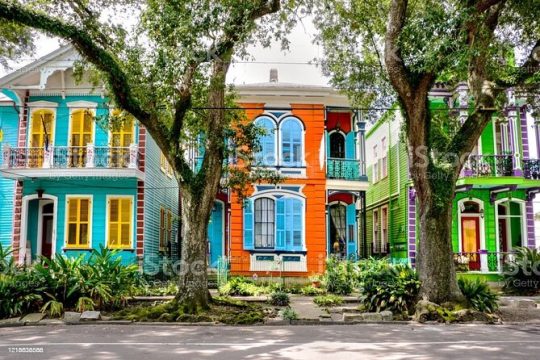 3 to 4 hours Hotel pickup offered Free Cancellation
from
$155
---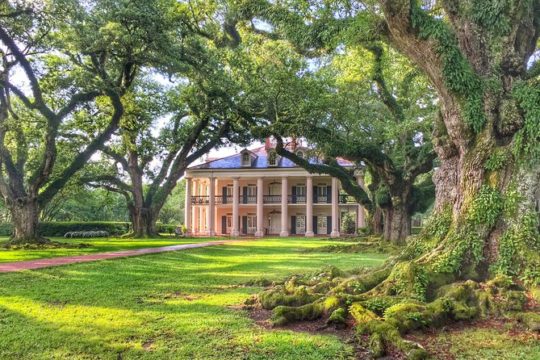 Badge of Excellence This experience is highly rated by travelers and has met our top quality standards.
5 hours 30 minutes Free Cancellation
from
$79
---
Travelers Who Bought This Activity Also Bought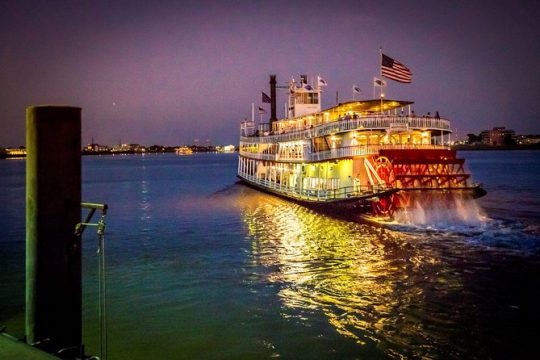 3 hours Free Cancellation Instant Confirmation
from
$50
---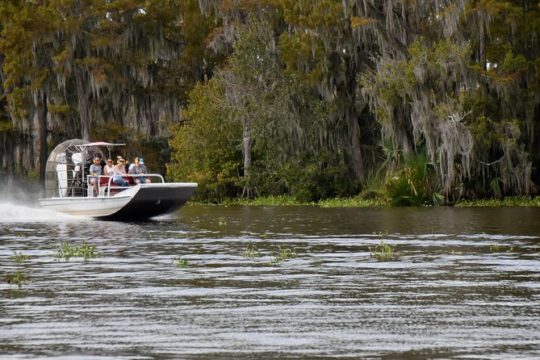 Based on our booking data from the past 30 days, this activity is likely to sell out through Cool New Orleans.
Badge of Excellence This experience is highly rated by travelers and has met our top quality standards.
2 to 4 hours Hotel pickup offered Free Cancellation Instant Confirmation
from
$59
---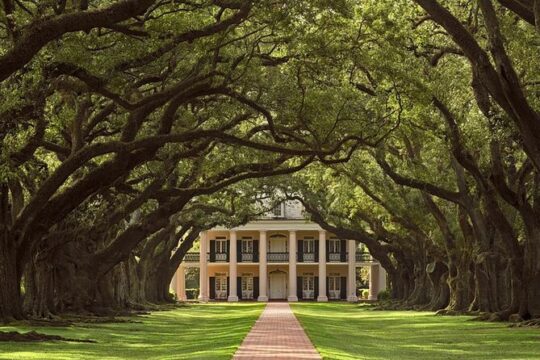 Badge of Excellence This experience is highly rated by travelers and has met our top quality standards.
7 hours 30 minutes Free Cancellation Instant Confirmation
from
$119
---