The Best New Orleans Swamp Tour Experiences (Updated May 2021)
The Best New Orleans Swamp Tour Experiences (Updated May 2021)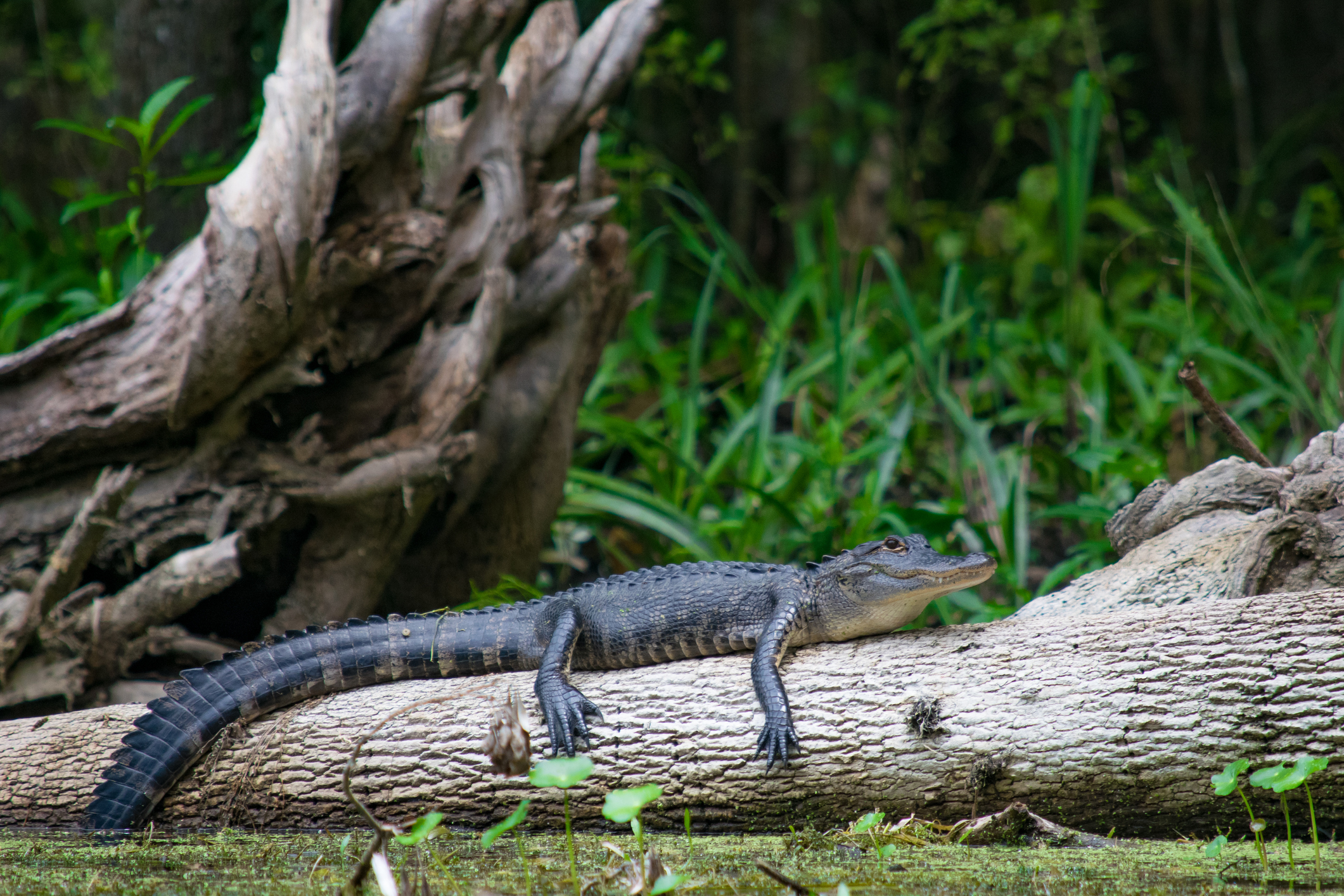 Let Cool New Orleans connect you with the best New Orleans Swamp Tours and head out for adventure. Tour the famed Louisiana swamps that dominate the landscape just outside of New Orleans. Ancient and mysterious, these iconic Mississippi Delta Wetlands present an ecosystem incredibly rich in life. Haunt of the magnificent American alligator, the New Orleans swamp lands are a must-see stop on any NOLA visit.
Home to native American and Cajun folk for centuries past along with innumerable species of birds, animals, amphibians, fish, and reptiles, New Orleans' swamps and bayous are a dense, trackless, and treacherous wilderness to the outsider. But you can join one of our expert local guides, native Louisiana Cajun swamp hunters, trappers, and fisherman, on a safe and exciting journey into this unique watery wonderland.
Cool New Orleans makes it simple to arrange a tour with the best land and water transportation options for your interests and itinerary, and our New Orleans swamp tours are perfect for visitors of all ages.
Close to the City but a World Apart
Leave the busy city behind and enter a world where only bird calls break the silence as you drift on waterways that wind between moss-covered trees and through lush gardens of aquatic plants. Giant cypress and Tupelo gum trees overhang lagoons where gators sun on the banks and tall herons stalk fish in the shallows. This is a bird-watchers paradise; turtles, snakes, and aquatic mammals like nutria are also common sights according to the season.
Conservation efforts and wildlife reserve designations have preserved much of the original natural richness of the New Orleans swamplands. Your visit is sure to be deeply rewarding no matter which of our New Orleans swamp tours you choose.
Honey Island – One of America's most pristine marshland environments sets the scene with plenty of hanging moss over lily-pad covered waterways and is home to alligators, wild boars, bears, and a wide variety of birdlife.
Manchac Swamp – Several small Cajun country towns and many scattered waterfront fishing cabins and hunting posts occupy the Manchac, legendary home of voodoo queen Julia Brown.
Barataria Swamp – Home to over 200 species of birds and part of the Jean Lafitte National Historical Park and Preserve, a wilderness area once used as a hideout by the notorious French pirate and smuggler Jean Lafitte.
Maurepas Swamp – Just 25 miles west of New Orleans, this is a flooded cypress and Tupelo gum tree swamp that also hosts beautiful American elm, red maple, and sugarberry trees along with hundreds of animal species.
Come Aboard for a New Orleans Swamp Tour
Cruise in smooth, shaded comfort on a roomy traditional flat-bottomed swamp boat and wind through waterways past ancient Native American sites and Cajun fishing villages. Feel the excitement of speed over water on an airboat powered by a huge car engine and aircraft propeller. Take a small group tour for an intimate experience with plenty of time to ask your guide questions or select a larger boat for family or corporate outings.
Reservations are REQUIRED for all New Orleans Swamp Tours, so take advantage of fast and easy booking here at Cool New Orleans. Convenient pick-up services are offered from many French Quarter hotels and visitor centers. Self-drive options are also available.
Don't miss this chance to explore the natural setting that was so important in making New Orleans the city it is today. Make your swamp tour reservations today.
Read More
Travellers like you also liked...